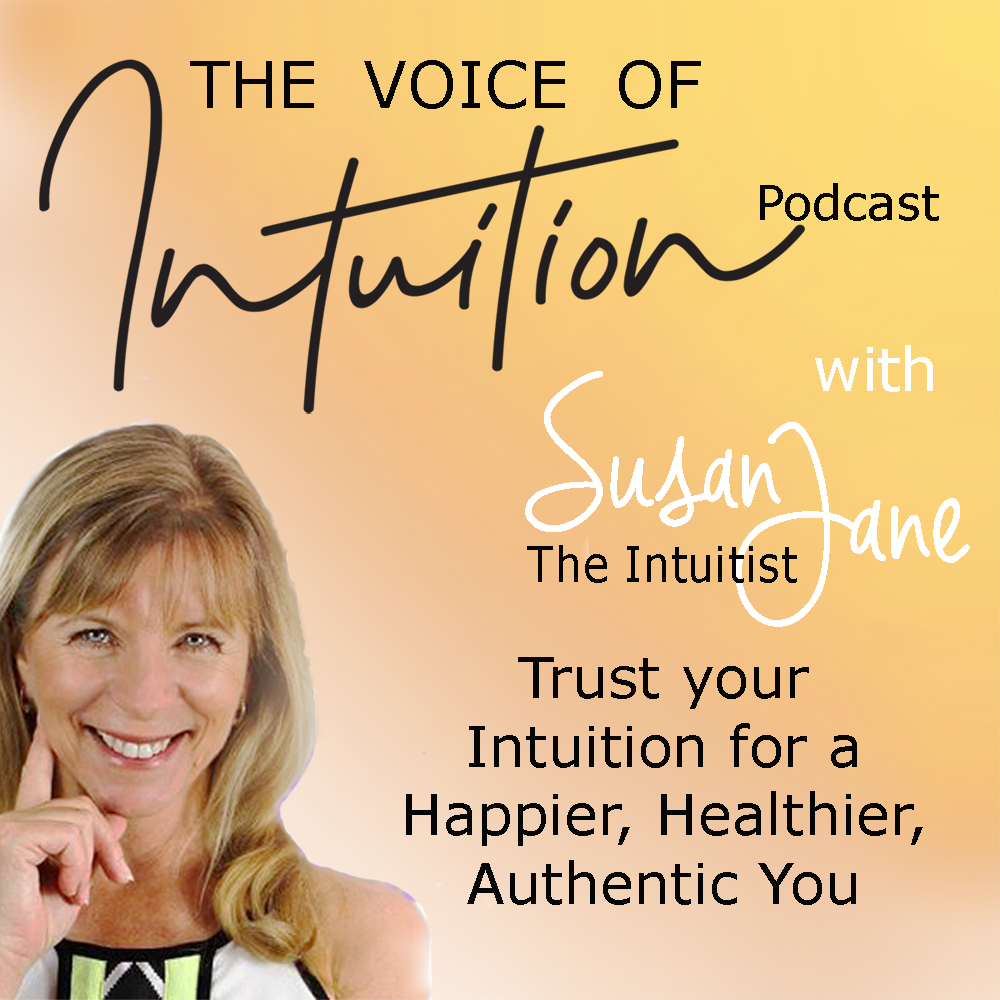 The Voice of Intuition Podcast is about the practical aspects of Intuition and how it guides you towards your very best life. You will get tips and tricks about why connecting with your intuition is so important. Plus how you can strengthen that bond in practical, everyday ways. There will be resources for you, such as meditations, intuitive readings, and flower readings. Plus you will be hearing from other spiritual professionals about how their intuition guided them to where they are now. The host Susan Jane, the Intuitist, is a published author, inspirational speaker, Intuitive Life Coach, and a multi-international business award winner who loves to share a few laughs and plenty of relevant stories while interviewing her guest. Well, more of a chat over coffee with a friend than an actual interview. Reflecting on her 40-plus years of understanding spirituality, Susan Jane will also take you through an intuitive perspective of her life experiences and what she did to get through them. This includes understanding her 20 yr emotionally abusive relationship, a near-death experience, and a violent sex attack that left her for dead in a gutter. Join us at the Voice of Intuition where you can discover the importance of connecting, developing, and trusting your intuition so you can make positive, confident decisions in life in line with your true core values.
Episodes
Thursday Jul 21, 2022
Thursday Jul 21, 2022
Ditch the tribe and attract your vibe with Coach Lee Hopkins and Susan Jane. Coach Lee Hopkins (he/him/his) is a transgender man who helps people create lasting friendships. After struggling with loneliness most of his life, he's tried various ways to resolve it — including moving across the US to find his tribe and fit in. He's learned that the key to creating meaningful relationships is not "fitting in" or "finding your tribe", it's about attracting your vibe. In this episode, he'll show us how this is possible for everyone.
00:00 The Voice of Intuition
00:46 Susan Jane The Intuitist
01:40 Coach Lee Hopkins
07:18 Not feeling right inside
13:33 The feeling of being rejected
22:56 Tips for making memorable conversations
36:27 What are deal breakers
How to connect with David: www.davidredwards.com