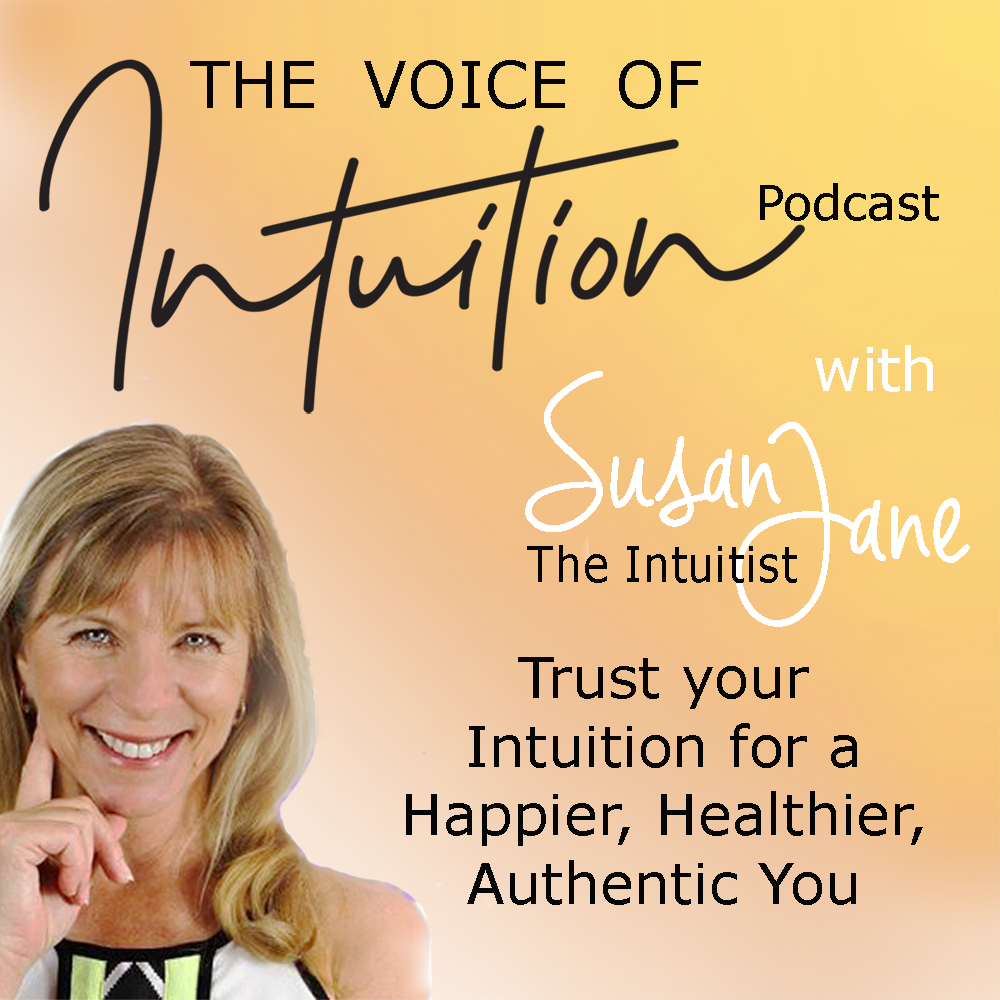 The Voice of Intuition Podcast is about the practical aspects of Intuition and how it guides you towards your very best life. You will get tips and tricks about why connecting with your intuition is so important. Plus how you can strengthen that bond in practical, everyday ways. There will be resources for you, such as meditations, intuitive readings, and flower readings. Plus you will be hearing from other spiritual professionals about how their intuition guided them to where they are now. The host Susan Jane, the Intuitist, is a published author, inspirational speaker, Intuitive Life Coach, and a multi-international business award winner who loves to share a few laughs and plenty of relevant stories while interviewing her guest. Well, more of a chat over coffee with a friend than an actual interview. Reflecting on her 40-plus years of understanding spirituality, Susan Jane will also take you through an intuitive perspective of her life experiences and what she did to get through them. This includes understanding her 20 yr emotionally abusive relationship, a near-death experience, and a violent sex attack that left her for dead in a gutter. Join us at the Voice of Intuition where you can discover the importance of connecting, developing, and trusting your intuition so you can make positive, confident decisions in life in line with your true core values.
Episodes
Thursday Sep 14, 2023
Thursday Sep 14, 2023
1.177 Small Foot Steps, Big Wins: The Tiny Habits Approach to Achieving Remarkable Business Triumphs.
Embark on a journey of business triumphs with our next guest, Julie DeLucca-Collins, a seasoned speaker, business coach, and author. In this captivating episode, Julie unveils her ground breaking approach, "Small Steps, Big Wins," designed to revolutionize the way entrepreneurs achieve success while harnessing the power of intuition.
Drawing on her expertise as a certified Tiny Habits and Thrive Global coach, Julie empowers individuals to not only take purposeful small actions but also trust their intuitive instincts, leading to monumental outcomes in their business ventures. Tune in to gain exclusive insights into Julie's transformative methodology, discover how to implement tiny habits for remarkable results while aligning with your intuition, and be inspired to take the smallest steps that lead to the grandest victories in your entrepreneurial journey.
Don't miss out on this enlightening conversation with Julie DeLucca-Collins that could reshape the way you approach success in business while connecting with your inner guidance!  #TinyHabits #SmallStepsBigWins #EntrepreneurialJourney #IntuitiveEntrepreneurship #IntuitionInBusiness #TrustYourInstincts
How to connect with Julie: https://www.goconfidentlycoaching.com/
Want to connect with Susan: https://intuitivenature.com.au/
Share and Subscribe: https://www.podbean.com/pu/pbblog-t4wim-aa6031
Subscribe to the Voice of Intuition Podcast on YouTube now so you don't miss out.
https://www.youtube.com/channel/UCfazeF-_VepTaBfbeZeSUUA?sub_confirmation=1