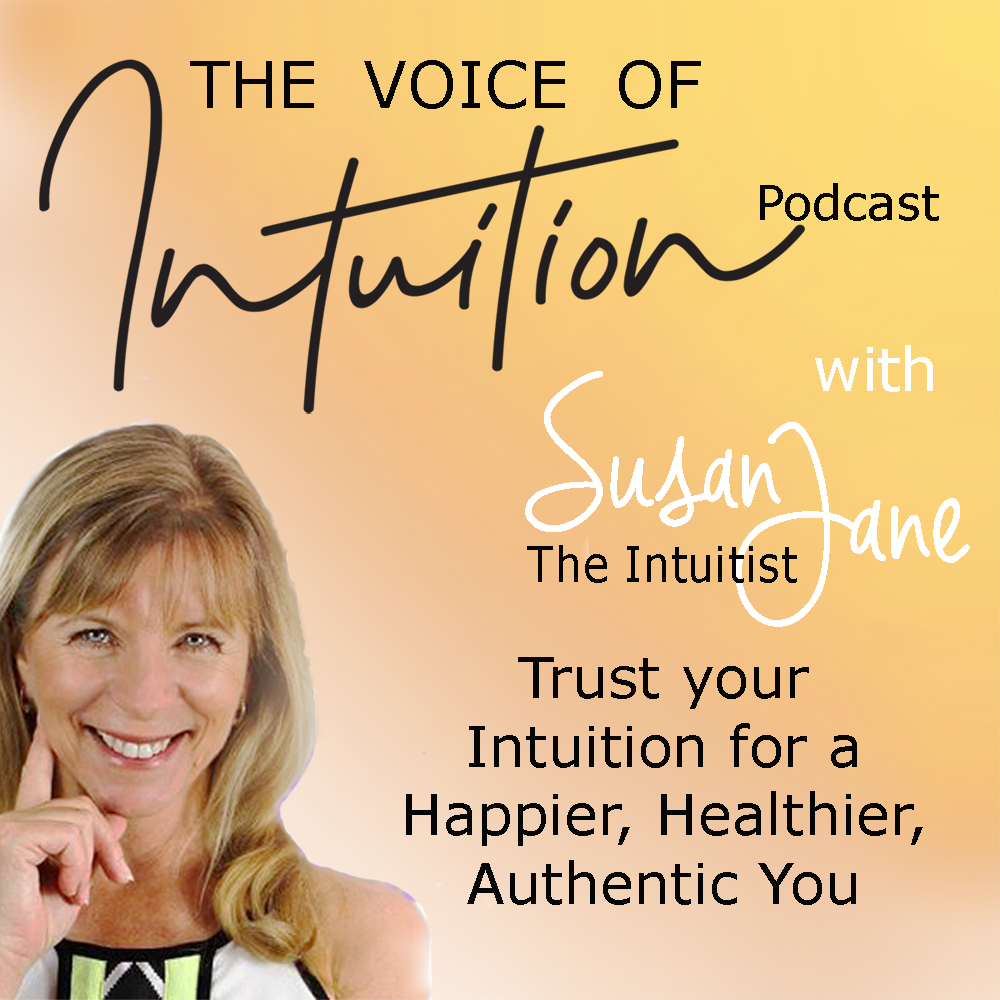 The Voice of Intuition Podcast is about the practical aspects of Intuition and how it guides you towards your very best life. You will get tips and tricks about why connecting with your intuition is so important. Plus how you can strengthen that bond in practical, everyday ways. There will be resources for you, such as meditations, intuitive readings, and flower readings. Plus you will be hearing from other spiritual professionals about how their intuition guided them to where they are now. The host Susan Jane, the Intuitist, is a published author, inspirational speaker, Intuitive Life Coach, and a multi-international business award winner who loves to share a few laughs and plenty of relevant stories while interviewing her guest. Well, more of a chat over coffee with a friend than an actual interview. Reflecting on her 40-plus years of understanding spirituality, Susan Jane will also take you through an intuitive perspective of her life experiences and what she did to get through them. This includes understanding her 20 yr emotionally abusive relationship, a near-death experience, and a violent sex attack that left her for dead in a gutter. Join us at the Voice of Intuition where you can discover the importance of connecting, developing, and trusting your intuition so you can make positive, confident decisions in life in line with your true core values.
Episodes
Thursday Oct 05, 2023
Thursday Oct 05, 2023
Embark on a profoundly transformative journey with Lisa Boate, a passionate Transformational Coach and Podcast Host. Lisa possesses a profound understanding of personal growth and empowerment, and her mission is to guide women through life-altering transitions.
In this emotionally charged episode, we delve into the essence of the empty nest experience—the emotions, challenges, and opportunities that arise as children leave home. Lisa's own inspirational story of heeding the whispers of her heart serves as a guiding light for those navigating this often complex phase of life.
Join us as Lisa and Susan share their insights and wisdom on embracing change, trusting your intuition, and reconnecting with your true self during this significant transition. Through their heart-centered approach, they empower you to find meaning and ignite your inner magic.
You can tune in now to explore the depths of the empty nest journey and discover how timely intuitive faith can enhance your experience, leading you to a life filled with newfound freedom, joy, and unparalleled creativity. 🌟🪶✨ #EmptyNestExperience #IntuitiveFaith #TransformationalJourney
How to connect with Lisa: https://www.leaninfindhome.com/
Want to connect with Susan: https://intuitivenature.com.au/
Share and Subscribe: https://www.podbean.com/pu/pbblog-t4wim-aa6031
Subscribe to the Voice of Intuition Podcast on YouTube now so you don't miss out.
https://www.youtube.com/channel/UCfazeF-_VepTaBfbeZeSUUA?sub_confirmation=1