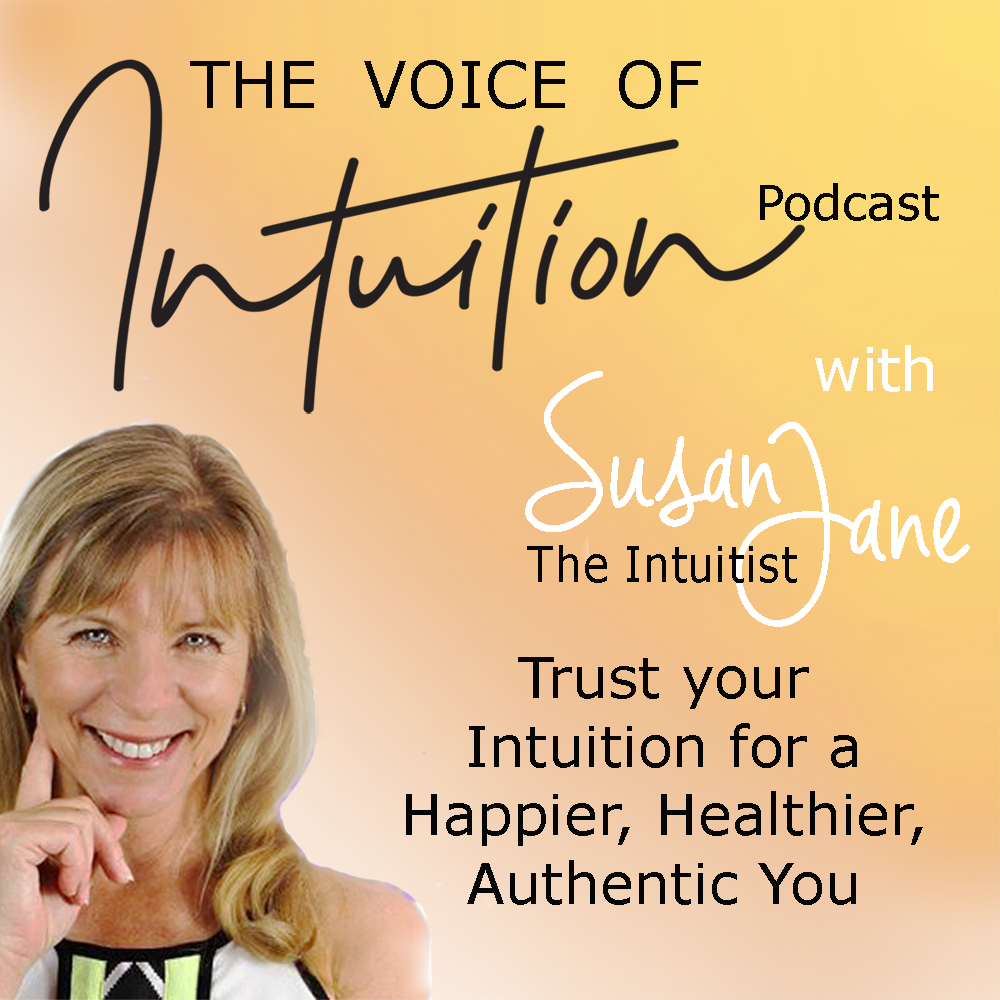 The Voice of Intuition Podcast is about the practical aspects of Intuition and how it guides you towards your very best life. You will get tips and tricks about why connecting with your intuition is so important. Plus how you can strengthen that bond in practical, everyday ways. There will be resources for you, such as meditations, intuitive readings, and flower readings. Plus you will be hearing from other spiritual professionals about how their intuition guided them to where they are now. The host Susan Jane, the Intuitist, is a published author, inspirational speaker, Intuitive Life Coach, and a multi-international business award winner who loves to share a few laughs and plenty of relevant stories while interviewing her guest. Well, more of a chat over coffee with a friend than an actual interview. Reflecting on her 40-plus years of understanding spirituality, Susan Jane will also take you through an intuitive perspective of her life experiences and what she did to get through them. This includes understanding her 20 yr emotionally abusive relationship, a near-death experience, and a violent sex attack that left her for dead in a gutter. Join us at the Voice of Intuition where you can discover the importance of connecting, developing, and trusting your intuition so you can make positive, confident decisions in life in line with your true core values.
Episodes
Thursday Oct 19, 2023
Thursday Oct 19, 2023
Embark on a mesmerising journey of self-discovery and transformation as we delve into the enchanting world of lunar magic on the Voice of Intuition Podcast with our esteemed guest, Donna Conley. 🌙✨
Donna, a highly credentialed expert in holistic well-being, brings a unique blend of skills to the table, including certification as a Health and Wellbeing Coach, Reiki practitioner, meditation teacher, sound healer, breath practitioner, energy healer, and intuitive guide.
In this illuminating episode, Donna will guide you through the profound power of lunar cycles. Learn how to tap into this celestial energy to elevate your life, one month at a time. Discover the secrets of raising your energetic vibration, uncovering your inner truth, and shedding limiting beliefs that may be holding you back from a life you truly love.
This is your chance to embark on a transformative journey guided by the moon's radiant wisdom. Don't miss out! Tune in now to unlock the magic of lunar cycles and start your personal journey of growth and self-realisation. 🌟🌕🪄
How to connect with Donna: www.wildmoonhealers.com
Want to connect with Susan: https://intuitivenature.com.au/
Share and Subscribe: https://www.podbean.com/pu/pbblog-t4wim-aa6031