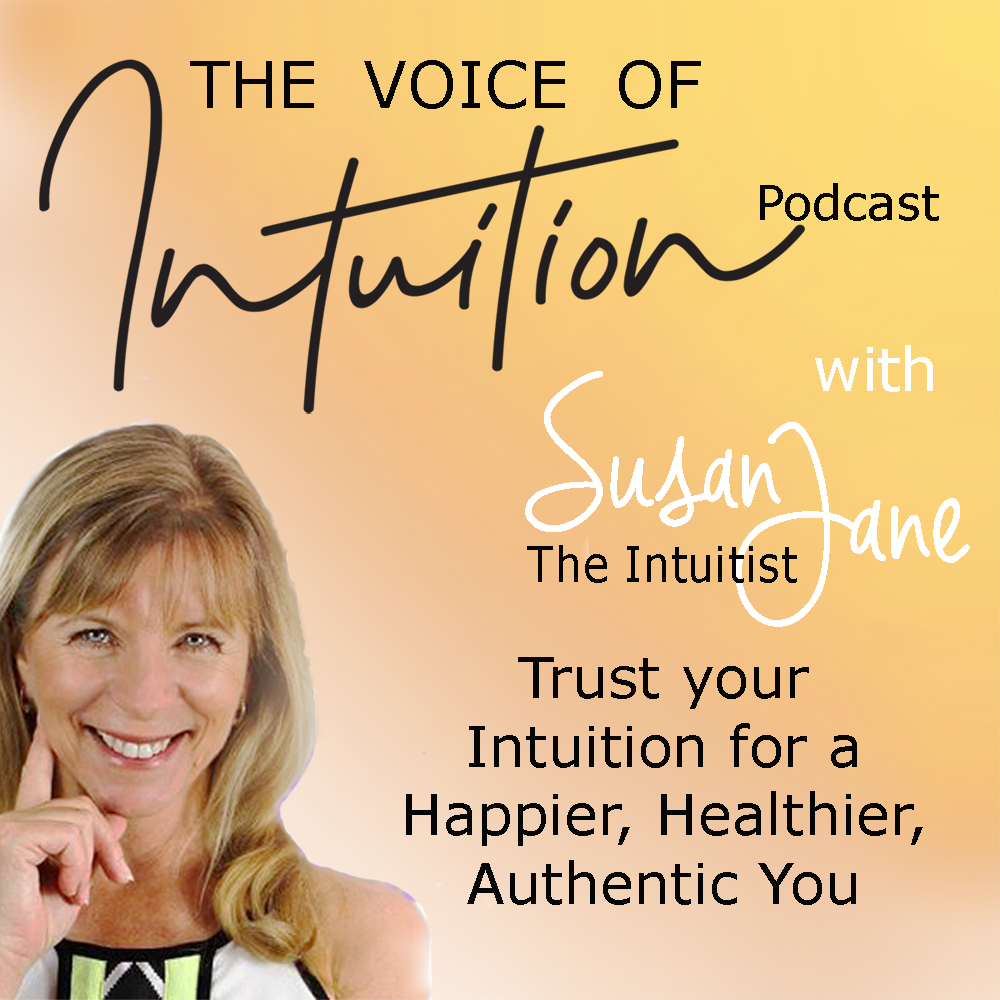 The Voice of Intuition Podcast is about the practical aspects of Intuition and how it guides you towards your very best life. You will get tips and tricks about why connecting with your intuition is so important. Plus how you can strengthen that bond in practical, everyday ways. There will be resources for you, such as meditations, intuitive readings, and flower readings. Plus you will be hearing from other spiritual professionals about how their intuition guided them to where they are now. The host Susan Jane, the Intuitist, is a published author, inspirational speaker, Intuitive Life Coach, and a multi-international business award winner who loves to share a few laughs and plenty of relevant stories while interviewing her guest. Well, more of a chat over coffee with a friend than an actual interview. Reflecting on her 40-plus years of understanding spirituality, Susan Jane will also take you through an intuitive perspective of her life experiences and what she did to get through them. This includes understanding her 20 yr emotionally abusive relationship, a near-death experience, and a violent sex attack that left her for dead in a gutter. Join us at the Voice of Intuition where you can discover the importance of connecting, developing, and trusting your intuition so you can make positive, confident decisions in life in line with your true core values.
Episodes
Thursday Nov 16, 2023
Thursday Nov 16, 2023
Uncover a path to financial empowerment with our expert guest, Patti Handy, in this transformative episode titled "Getting to the Heart of Your Finances: Cultivating Intuitive Confidence in Your Wealth Journey." 🌟
Patti, a seasoned Financial Advisor, Mortgage Advisor, Certified Executive Coach, and Certified Life Coach, is dedicated to empowering women in their financial journey. She brings her wealth of experience and education to the table, offering a roadmap to financial confidence and wellbeing.
Tune in to learn how to take control of your financial destiny, gain insight into smart money management, and create a life filled with financial security and peace. Patti will inspire you to take action that speaks to your unique financial needs and desires. In this episode, we'll delve into the relationship between money and intuition, providing you with practical tips and insights to enhance your financial journey.
Don't miss this opportunity to unlock your financial potential and embark on a journey toward financial freedom. Listen now to discover how to build financial confidence and embrace a brighter, more secure future. 💰🌈✨ #FinancialEmpowerment #WealthJourney #FinancialConfidence
How to connect with Patti: https://www.pattihandy.com/
Want to connect with Susan: https://intuitivenature.com.au/
Share and Subscribe: https://www.podbean.com/pu/pbblog-t4wim-aa6031